by Valerie S. Seiber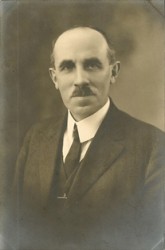 One of the important collections held by The Hershey Story is that of David Herr Landis. Landis was not a professional archaeologist or historian but his efforts to document and preserve American Indian artifacts from Lancaster and York counties contributed greatly to our understanding of Susquehannock Indian culture. The collection contains archaeological material excavated by Landis in the late 19th and early 20th centuries. It also includes Landis' meticulous field and research notes, catalog records, drawings and photographs.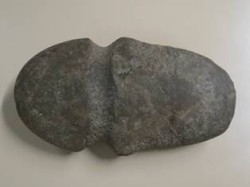 Landis lived in Manor Township, Lancaster County. His family owned a mill and farm that prospered in the tobacco business for several generations. He studied briefly at Millersville State Normal School (now Millersville University) and it equipped him to begin a life-long scientific study of the native groups that once lived in south-central Pennsylvania.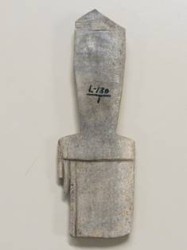 The Susquehannock Indians were part of the Eastern Woodland's tradition that flourished along the Susquehanna River from 1575 to 1680. North American rivers provided routes inland for English and Dutch explorers and traders. Material remains, carefully excavated by Landis, included both native made artifacts and trade goods, which confirmed contact between Susquehannocks and European traders. Brass kettles, glass beads and iron axes were some of the European items prized by the Susquehannock Indians.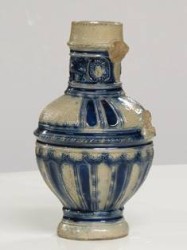 Life along the Susquehanna River underwent great change during the early 1900s. Several hydroelectric dams were constructed on the river between 1910 and 1931. This action threatened American Indian archaeological sites and rock carvings that would be flooded by reservoirs formed behind the dams. Landis in conjunction with Dr. Donald Cadzow and others from the Pennsylvania Historical Commission (now the Pennsylvania Historical and Museum Commission) set out to preserve the rock carvings, or petroglyphs, before the dams were set into operation.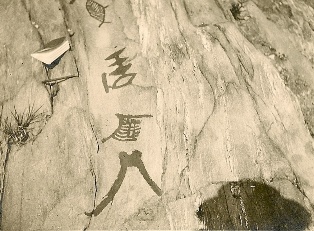 Landis had previously documented several rock formations along the Susquehanna River that contained petroglyphs in his 1907 self-published book, Photographs of Inscriptions Made By Our Aborigines of Rocks in the Susquehanna River, in Lancaster County, Pennsylvania. He made careful record of different symbols using a box camera and glass plate negatives. This was no easy feat. In addition to the camera and glass plates, Landis also took lamp black, vinegar and chalk. These materials were applied to the surface of the rock to highlight the carved shapes and increased contrast which produced a better photograph. Additionally, many of the rock formations were only accessible by boat!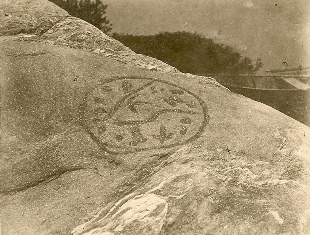 Bent on contributing a mite to our collection of local history, and more permanently preserve the rapidly disappearing traces of our aborigines, it was not work but my pleasure and recreation, to gather, from time to time, during the past nine years these photographs.
-David H. Landis, 1907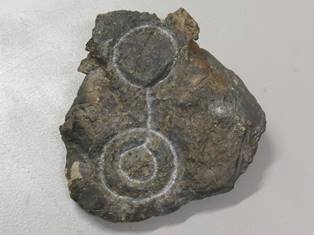 Some of Landis' contemporaries were merely interested in looting burial grounds and other American Indian sites to sell relics for profit. In contrast, Landis' work and knowledge helped to preserve and contributed greatly to what was known about Susquehannock Indian culture. His interest and respect for a vanished way of life is evident in his research notes and writings on the subject.