Roll up your sleeves and get ready to have fun at Hershey's sweetest hands-on activity — the Chocolate Lab.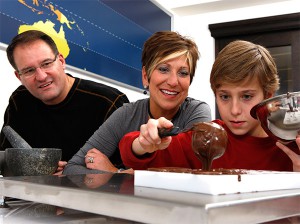 Inspired by Milton Hershey's own candy-making apprenticeship and his flair for experimentation, the Chocolate Lab explores the distinctive qualities of chocolate through playful, hands-on experiences and interactive demonstrations.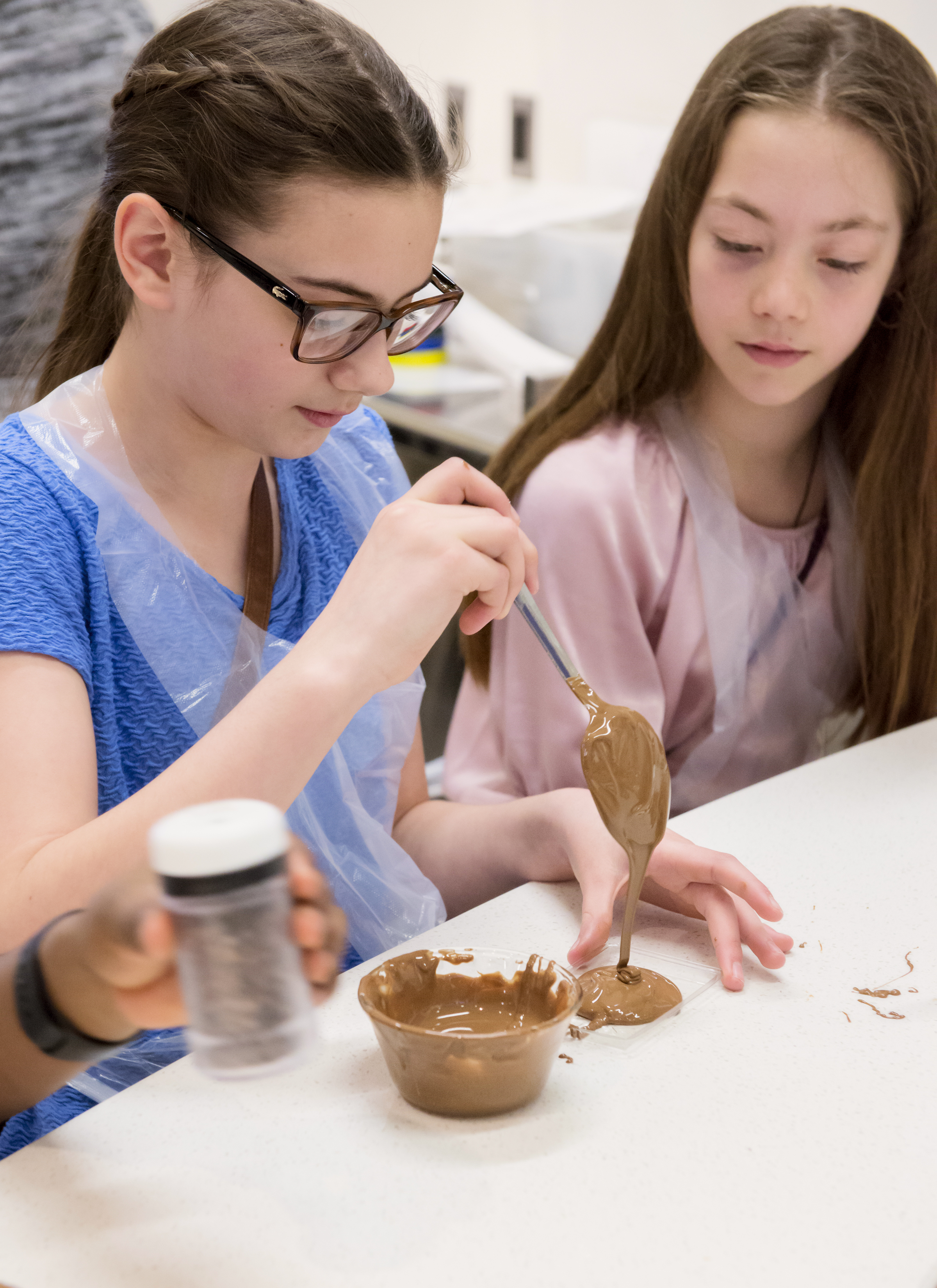 The Chocolate Lab offers 45-minute, daily classes for guests to try their hand at chocolate pouring and decorating, and of course when it's over, taste their delicious take-home chocolate creations. Guests can also learn about the ingredients used in chocolate-making and the refinement process.
Lab tickets are limited, and may not be purchased online. Tickets must be purchased day of visit at the museum's admissions desk. Please note, children must be age 5 or older to enter the Chocolate Lab.
In order to ensure all guests have an enjoyable and safe experience in the Chocolate Lab, we ask you note the following:
Children must be at least 5 years old to enter the Lab. Children under 13 must be accompanied by a paying adult.
The Lab schedule is subject to change.
Tickets are non-refundable.
The Chocolate Lab is NOT kosher or allergen free. However, we make every effort to exclude the use of tree and ground nuts.