The Hershey Story has fun things to do with kids that allow them experience our museum in an engaging way.
Our family attraction is more than a museum about Milton S. Hershey's life and legacy; it's also an interactive experience perfect for kids and families. We've developed some special ways for kids to explore The Hershey story with the help of an adult.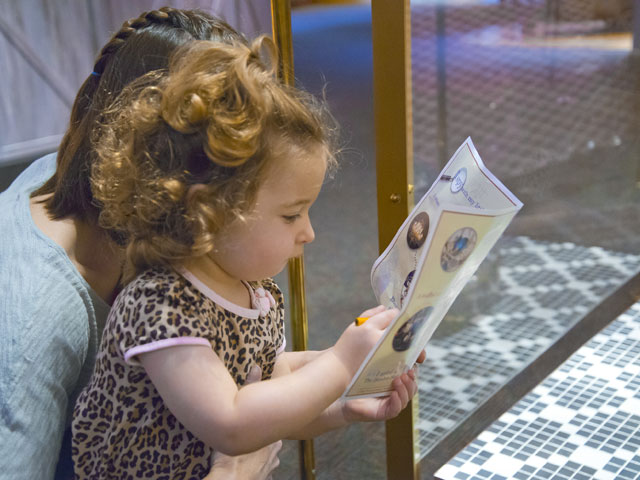 I spy with my little eye…
We don't forget about our littlest visitors to The Hershey Story. Kids that may not be old enough for the Apprentice Program can play "I Spy" instead. As they walk through the museum galleries, adults can ask their youngsters to look around the displays and "Spy" some of the more colorful and easy-to-locate items.
Just ask the front desk or a gallery attendant for the I Spy guide for your pre-schooler (you can also download the I Spy guide here). This activity is completely free.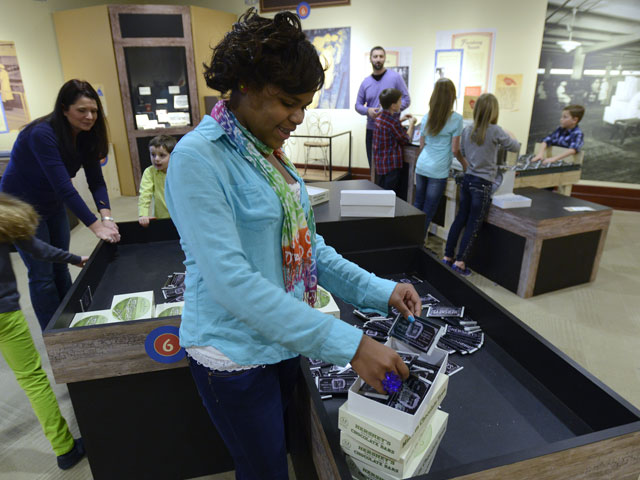 Kid-focused special exhibits
In addition to the five permanent museum exhibits on display in our upstairs gallery, we regularly produce special exhibits that are displayed for a limited time in our first-floor gallery. When the exhibits are designed for kids, they are very hands-on in nature, designed to engage children in a more interactive way than is possible with the permanent displays.
Be sure to check out what special exhibit is on display now. Kid-focused exhibits are a "must-see" for families visiting Hershey with children.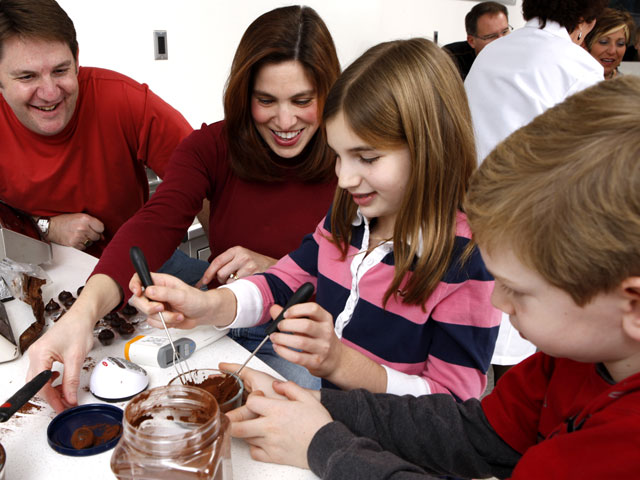 Kids learn how to make chocolate in our Chocolate Lab
For a truly unique experience that makes learning fun for everyone, head to our Chocolate Lab. In this hands-on workshop kids and families learn about where cocoa beans come from, the refinement process, and some of the secrets of what makes Hershey's chocolate so delicious.
Kids will have a chance to try chocolate pouring and decorating, and of course when it's all over, taste their delicious take-home chocolate creations.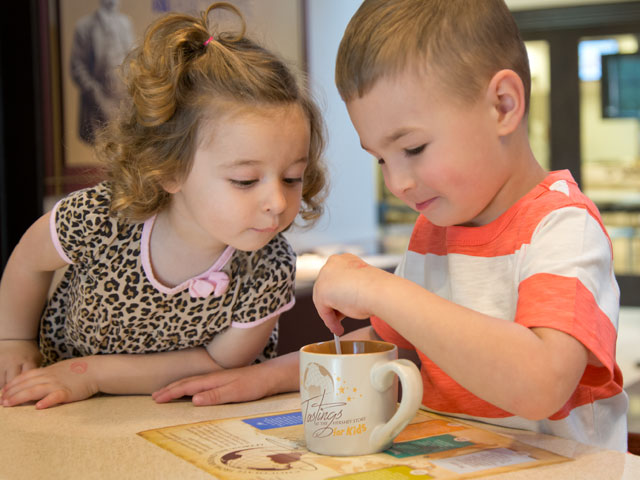 Chocolate Tastings for kids
Chocolate is a big part of who we are here in Hershey. And one of the most popular things to do at The Hershey Story is our Chocolate Tastings. The Hershey Story now offers our tastings experience to kids. While the adults are sampling exotic warm drinking chocolate from around the world, kids will get their own mug of warm milk and a chocolate stirring lolly — perfect for transforming their milk into something delicious!