Who Was Milton S. Hershey?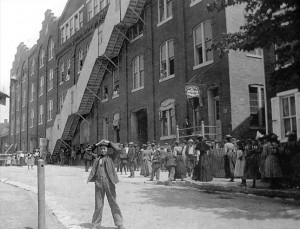 By the age of 26, Milton Snavely Hershey was penniless. With two failed businesses behind him, he was an unlikely candidate for success. Yet Mr. Hershey, a man with steadfast convictions and an insatiable curiosity, turned his story from rags to riches by persevering, eventually selling his caramel company for $1 million to devote all his energies to making chocolate.
Using equipment purchased at the 1893 World's Columbian Exposition, Milton Hershey began experimenting with boiled milk, sugar and cacao beans in an effort to create affordable milk chocolate that could be mass-produced. In a few years, he perfected his recipe and by 1903 was breaking ground for a new factory in the town that bears his name.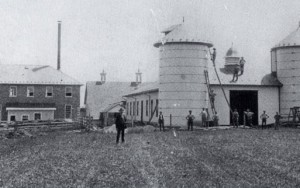 Unlike other industrialists of his time, Milton Hershey's vision of a company town expanded beyond the brick-and-mortar walls of his chocolate factory. He built homes, parks, schools, public transportation and infrastructure, enriching the lives of those around him. His wealth was accompanied by a profound sense of moral responsibility and benevolence.
When he and his beloved wife, Catherine, realized they could not have children, they founded a school for orphaned boys. His dream had grown far beyond acquiring wealth for his own benefit: "One is only happy in proportion as he makes others feel happy." In 1918, long before his death, Milton Hershey endowed the school that he and Catherine started with his entire fortune.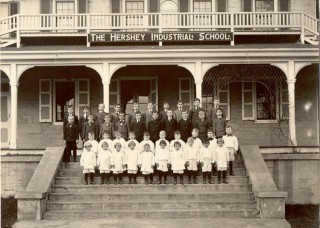 Discover more about Milton Hershey, his town and his company at The Hershey Story. This state-of-the-art museum located in the heart of Chocolatetown gives an insider look at the legacy of one of the 20th century's most philanthropic entrepreneurs.