Our family attraction has lots of hands-on things to do and interactive ways to discover the life and legacy of Milton Hershey.
When we set out to develop The Hershey Story, our goal was to create a comprehensive museum about Milton S. Hershey's life and the history of Hershey, PA that could be enjoyed by visitors of all ages. As a result, it was important that the museum exhibits were interactive, engaging, fun and modern while they told the story of Milton Hershey and Hershey, Pennsylvania.
From Hershey's earliest entrepreneurial ventures to his visions of a town built around the characteristics of the cacao bean, The Hershey Story is an uplifting celebration of the great American dream.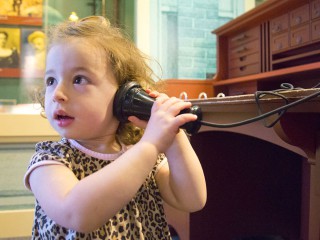 Hands-on replica props
The museum exhibits at the Hershey Story are unique in that you can actually touch many of the items used in telling the story of Hershey. Items in the first gallery, Failures to Fortunes, include Hershey's office at the Lancaster Caramel Company, the place where he finally found the formula for success.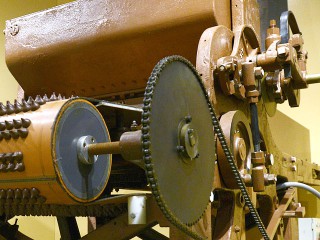 Machinery used at the original chocolate factory
Learn how Hershey perfected his recipe for chocolate and developed the iconic Hershey's Kiss, then see examples of candy-making equipment in action. Experience a Hershey's Kisses wrapping machine and try to put together your own virtual Kisses wrapping line.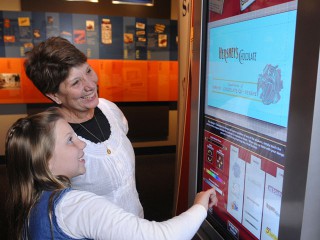 Interactive touchscreens let you control the displays
Many of our museum exhibits have interactive touchscreens that change based on your choices and selections. In addition to displaying original examples of Hershey's products, artwork, packaging and marketing materials, The Power of Promotion exhibit uses touchscreens to present digital items in a fun and modern way.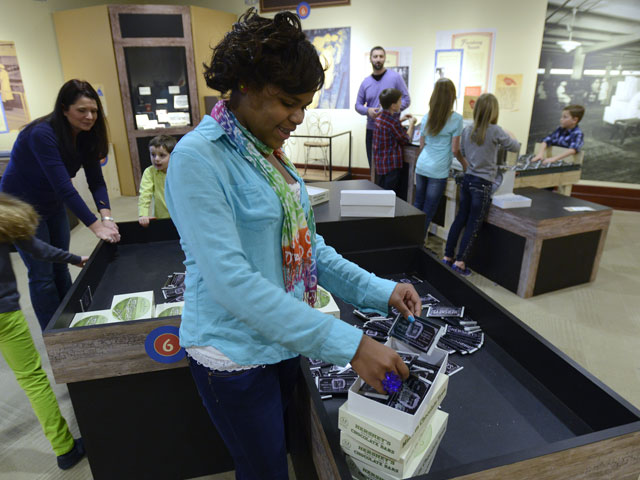 Hands-on special exhibits
We regularly produce special exhibits that are displayed for a limited time in our first-floor gallery. Many of them are very hands-on in nature, designed to tell the Hershey story in a more interactive way than some of the permanent displays.
Kid-focused exhibits are a "must-see" for families visiting Hershey with children, and adults seeking to get in touch with their inner child.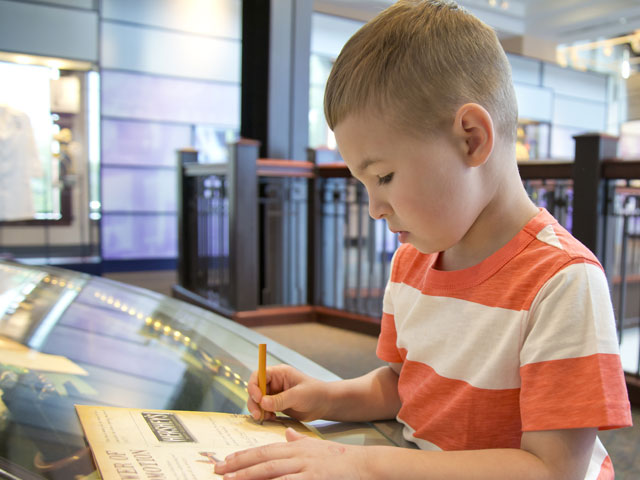 Explore the museum "scavenger hunt-style"
Our Apprentice Program makes many of the exhibits more engaging for kids. Using a discovery guide, kids journey through the museum looking for specific items, answering questions and solving short puzzles. At the end they'll get a commemorative Hershey coin. Younger kids can play "I Spy" instead. As they walk through the gallery displays, adults can ask their youngsters to look and "Spy" some of the more colorful and easy-to-locate items.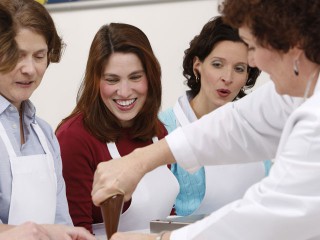 Take a class in the Chocolate Lab
When you visit the Hershey Story, you can experience a world of chocolate in a unique and delicious way. In our Chocolate Lab you'll learn how chocolate is made in a fun hands-on workshop. Class participants discover where cocoa beans are grown and how they're harvested and processed into the world's most popular confection. Plus, everybody makes their own delicious take-home treat!