Experience a Flight of Warm Drinking Chocolates From Around the World
From fruity African chocolate flavors to Indonesian chocolate with caramel overtones, come hone your skills as a cocoa connoisseur… or simply enjoy a taste of indulgence. Tastings at The Hershey Story is a delicious treat for your taste buds and the perfect way to immerse yourself in the sweet world that inspired Milton Hershey. All Tastings are non-alcoholic.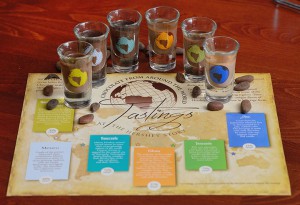 Prices
Full flight of 6: $13 (includes tax)
Half flight of 3: $8 (includes tax)
Single Flavor 8 oz. cup: $9 (includes tax)
See which single-origin chocolates are currently featured at Tastings here.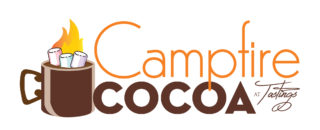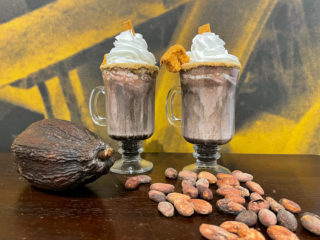 Our newest beverage will leave you wanting s'more!
Enjoy a mug of warm Hershey's drinking chocolate with a graham cracker rim, then topped with a swirl of whipped cream, Hershey's dark chocolate syrup and a toasted coconut marshmallow!
Available August 1 – September 5 only at Tastings!   $9 per beverage.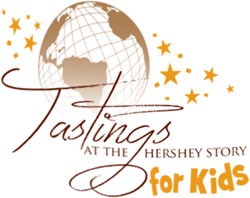 While the adults are sampling exotic warm drinking chocolate from around the world, kids can get their own mug of warm milk and a chocolate stirring lolly — perfect for transforming their milk into something delicious!
Milk & chocolate stirring lolly:  $8