Experience a Flight of Warm Drinking Chocolates From Around the World
From fruity African chocolate flavors to Indonesian chocolate with caramel overtones, come hone your skills as a cocoa connoisseur… or simply enjoy a taste of indulgence. Tastings at The Hershey Story is a delicious treat for your taste buds and the perfect way to immerse yourself in the sweet world that inspired Milton Hershey. All Tastings are non-alcoholic.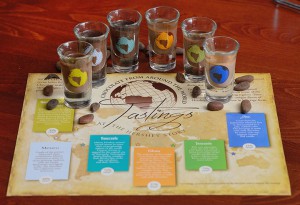 Full flight of 6: $13 
Half flight of 3: $8 
Single flavor 8 oz. cup: $9
(All prices include tax.)
See which chocolates are currently featured at Tastings here.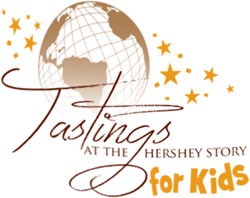 While the adults are sampling exotic warm drinking chocolate from around the world, kids can get their own mug of warm milk and a chocolate stirring lolly — perfect for transforming their milk into something delicious!
Milk & chocolate stirring lolly:  $8