The Home That Chocolate Built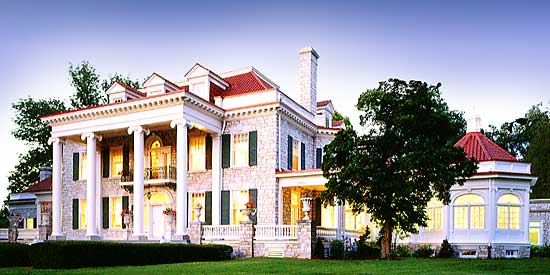 Reflecting its location on a rise above the original Hershey chocolate factory, High Point Mansion was designed and built for Milton and Catherine Hershey. The couple, who married in 1898, moved into the home in 1908.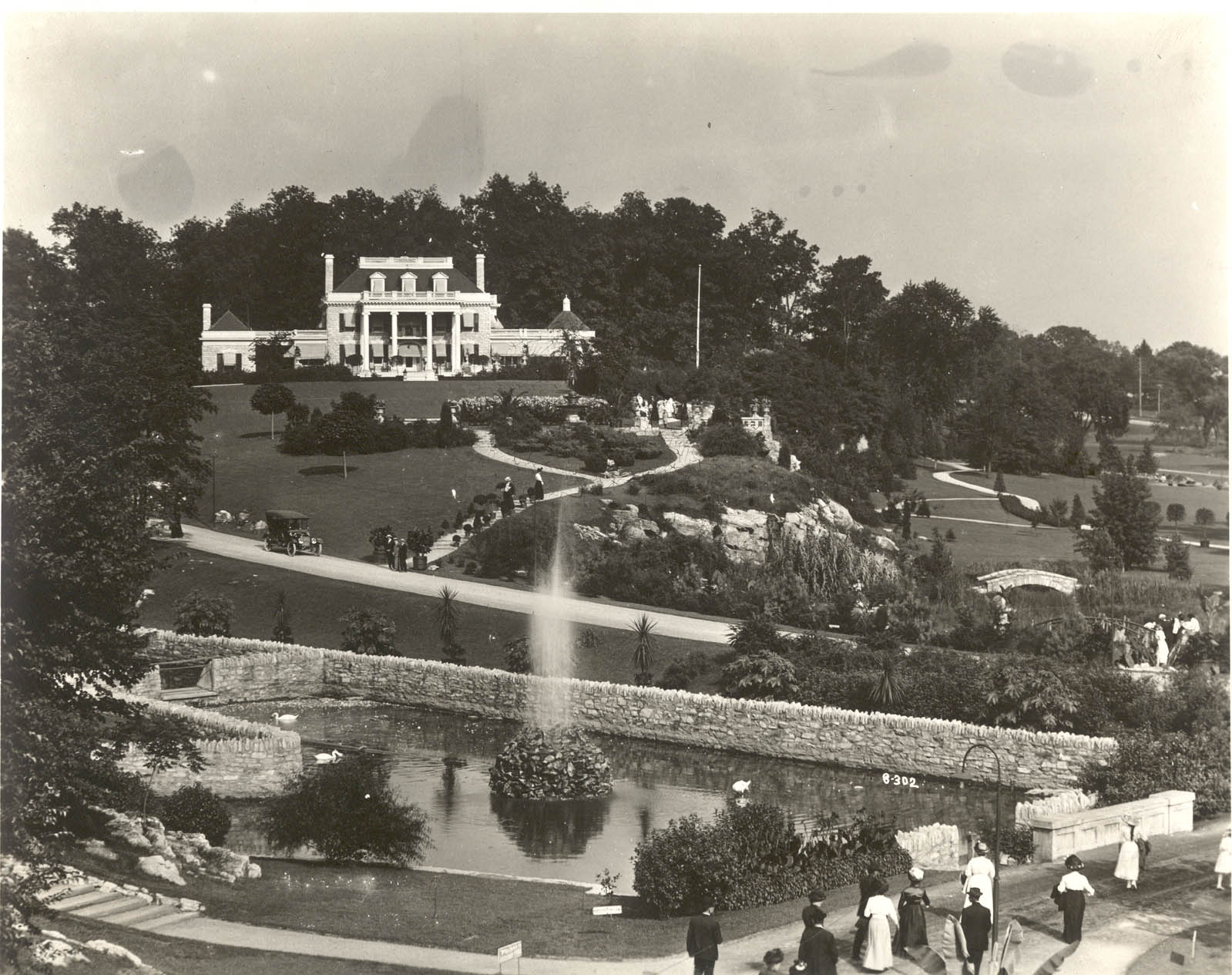 Compared with other wealthy industrialists of the time, High Point was modest both in size and furnishings. With only 22 rooms and a large front porch, it features elements of both Colonial and Greek revival architecture styles.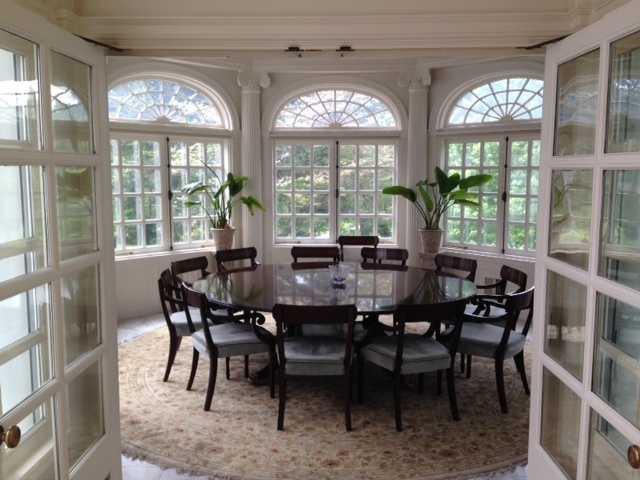 Noted Lancaster architect C. Emlen Urban created an open design for the first floor, which was unusual for that time. The entry hall was specially designed to showcase a cut glass torchiere, which is on display at The Hershey Story Museum.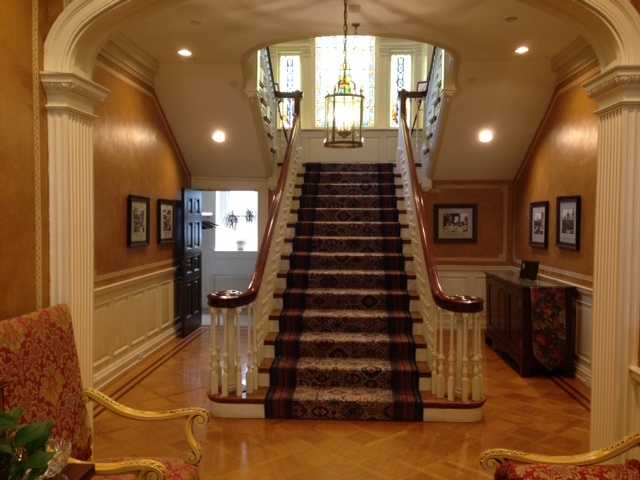 The grand staircase features a stunning stained glass window made by the Rudy Glass Company based in York, PA, who also made the stained glass windows in the Hershey Community Building and The Hotel Hershey.
The billiard room features scenes from "Ivanhoe" by Sir Walter Scott. Interestingly, Mr. Hershey was known to prefer newspapers and business journals to novels. He read several newspapers daily at a card table in his sitting room, most times with a cigar in hand.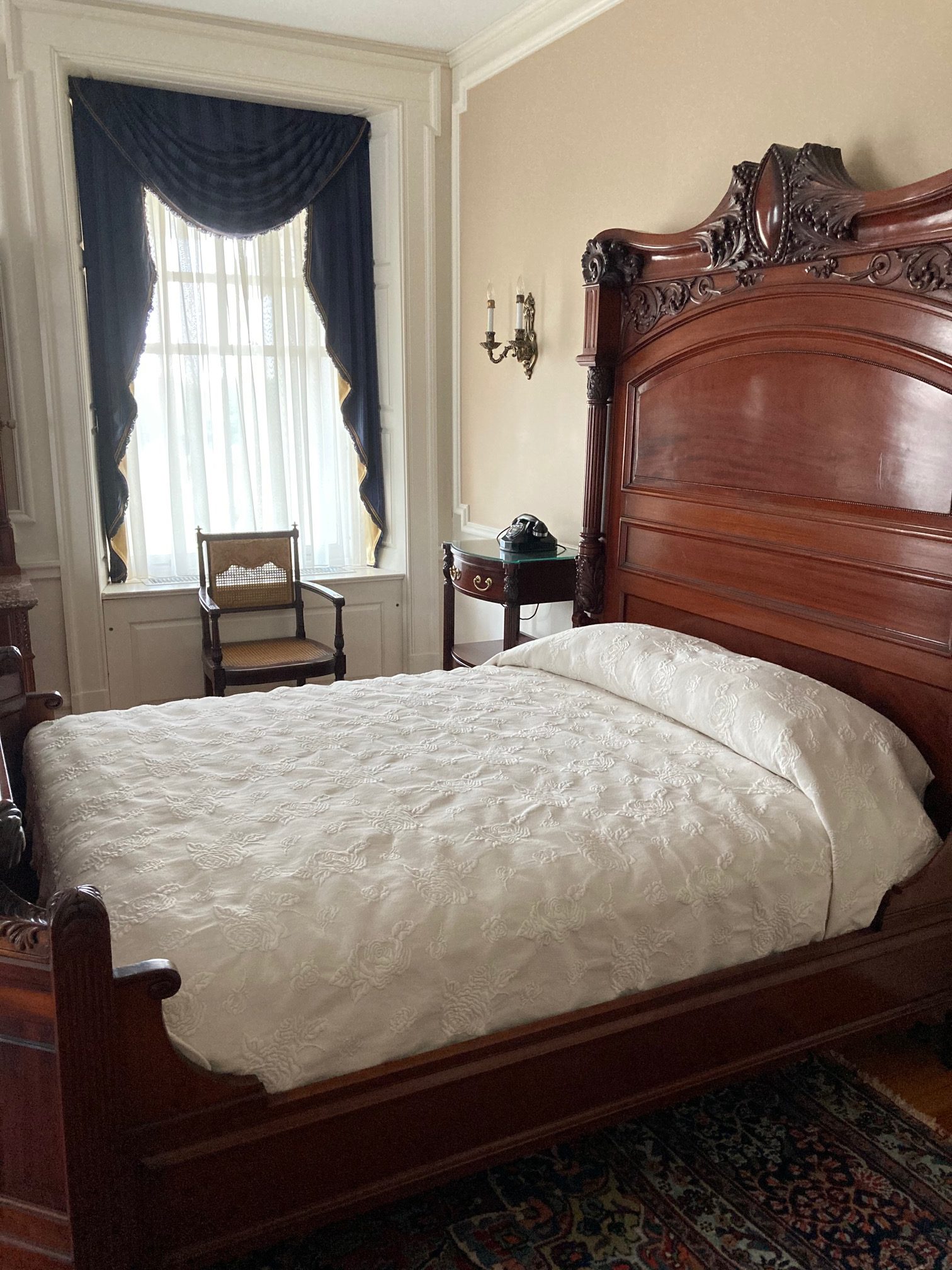 Typical for the time period, Milton and Catherine Hershey had separate bedrooms. Both bedrooms showcase their original furniture.